Home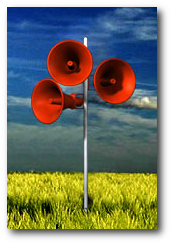 Atari Sounds For The Masses is a GUI Frontend for great ASAPConv by Piotr Fusik. Basicly is a tool to convert Atari music modules between different formats. ASAPConv is a "command line" application, so I decided to add a GUI in Objective-C to make conversion procedure much more simpler. ASFTM is dedicated to all Mac OS X users who love to listen great tunes from the legendary 8bit computer called ATARI. Those people who didn`t know what I`m talking about, should download music stuff for "little" Atari, and take a deep dive into the analog, raw and melodic ocean of Atari sounds.

One of the biggest archive of the Atari music modules is ASMA. You will find there almost 4000 songs, packed in one zip archive. It`s really worth to download!

Idea to make "Atari Sounds For The Masses" arised in my mind, when I realized that I could easly listen the Atari tunes only with SIO2SD interface. All I needed to do, was to convert SAP files to XEX format, and put it on SD cart. I have started to convert files with ASAPConv. After a few days, I realized (once again :) that this work can be done in a little bit more friendly way. And then... the idea to make a GUI for ASAPConv take a long trip to became a real peace of software...

And maybe you wonder what does "Atari Sounds For The Masses" mean ? Well... this name I took from one of my favourite Depeche Mode records, called "Music For The Masses". Atari music, like Depeche Mode songs, are not really "for the masses", but they are worth to listen and promote across the universe.
---